CityGoBuy.com is a new agent that just opened a couple weeks ago in 2021. As with all new agent openings, CGB promises lower fees and higher coupons.
They are now starting to try to gain customers through a marketing campaign. This marketing campaign is somewhat off to a bad start, as many reddit communities already blacklisted them because they don't like change and disruption. Of course, as a the most free and transparent community, we will give them a fair shot.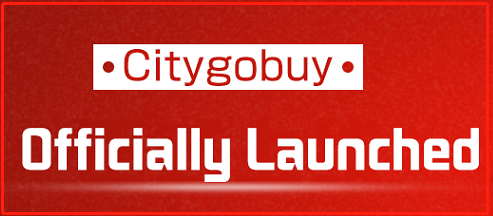 How CityGoBuy works
CGB works like any other agent: You buy items from Taobao, Weidian or other Chinese marketplacces, platforms and sellers.
Before you get started, you need an account. We would appreciate if you signed up through our link, as we get a small commission from your international shipments. This allows us to offer this offer this site for free, and stay independent from single agents and sellers.
After ordering items they will arrive at your warehouse, from where you can ship them internationally.
Reasons to use CityGoBuy
Coupons: Citygobuy offers coupons worth 900 yuan, which is $90+, higher than any other agent. You can get the coupons by using our link*.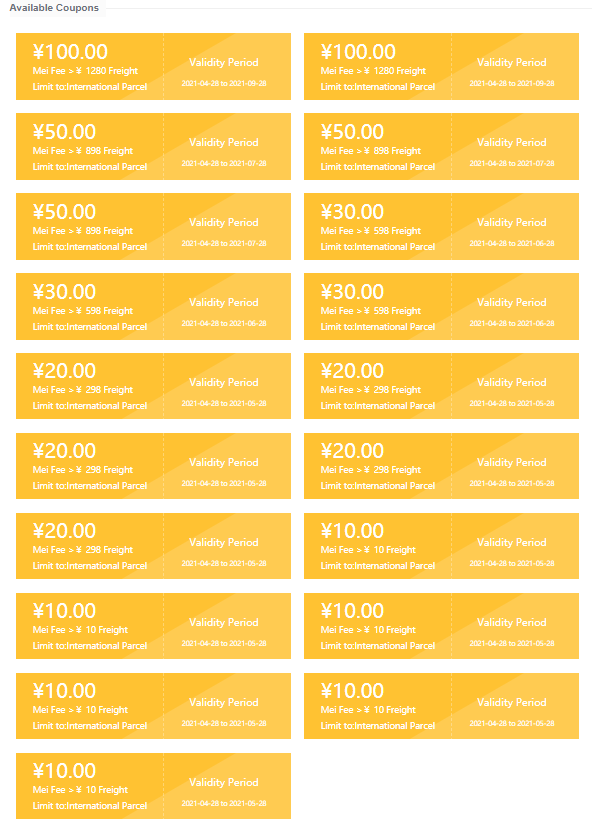 These coupons can be used within 1 to 5 months after creating your account. "Mei Fee" is the minimum spending you need in order to use the coupon. All coupons are for international shipping only.
QC Pics: Citygobuy provides 5 QC pics of your items in the warehouse and additional pictures can be requested for free. You also get 3 pictures of your parcel before shipping.
Storage Period: CityGoBuy has a storage period for your items that's 360 days long. That's twice as long as the 180days for other agents.
Free Returns/Exchanges: CGB allows for free returns at no extra shipping cost, as long as the seller accepts returns.
Marketing Speak / Fake Promises
We are leaving out the marketing speak from the features on purpose, as these "features" are no real features and other agents offer them too, like directly contacting the CEO, cooperation with sellers, parcel tracking (the shipping service is always better at this), one-to-one service. Another one is the classic no service fee. But that's nothing our educated readers fall for. Many agents promise no service fee nowadays, but make the money through expensive shipping and currency exchange rates.
This doesn't make them better or worse than other agents, we just want to use this occasion to provide some education.
Is CityGoBuy Legit?
This question is hard to answer at this point as it seems like no one tried them out and gave them a single review yet.
If you try them out, please let us know. We will update this post over time as we see reviews and feedback.

Contact
Operating company: Shenzhen Yihai Cross Border Ecommerce Limited
Telegram: +86 15013825527
WhatsApp: +86 15013825527
Service Email: service@citygobuy.com