We get requests to verify Wechat Accounts every day. Sometimes it's blocked before you send your first message! Here's what you need to know to activate your WeChat Account!
What you need to verify your WeChat Account
You need a second person to activate your WeChat Account. The person needs to meet the following requirements:
Account age has to be longer than 6 months ago
Has not verified anyone within the last month
Has not done more than 2 verifications within the last 6 months, or 3 within the last year
The account is from the same country/region
The account cannot be blocked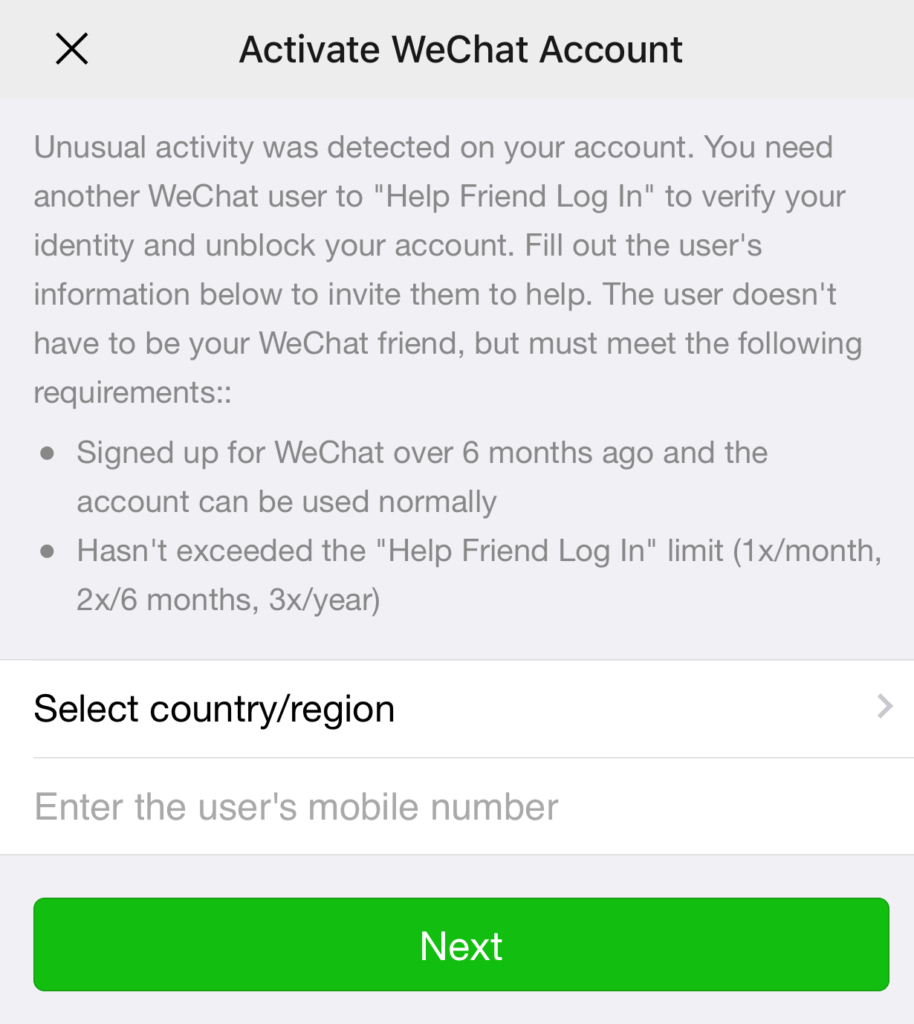 Why that makes it hard to get your WeChat account verified
It's always hard to find a person to invest their free time to verify your account. The fact that WeChat verifications are limited makes it even less likely for someone to do it out of good will, because they might need their verification to help out a friend or so.
That's the same reason RepArchive does not verify account. We cannot verify everyone and if we verify someone it's a partner or a person on the RepArchive Team.
How to get your WeChat Account verified
For the reasons we stated above you will not get around paying people to verify you. Usually you have to invest $3 – $10. Just make a post on r/RepArchive, r/Flexicas our Discord or any other subreddit.
Disclaimer
We are in no way connected or affiliated with WeChat. Nothing in this guide shall be interpreted as advising you.