At this point, COVID-19 has a grip on most of our lives. Some of you might be forced into isolation at your home and think about using this time to do some shopping or you might be waiting for your latest order. This guide will give update you on the situation in China and how to stay safe when receiving your shipment, based on first-hand information from Chinese sellers and scientific studies. We also include our guide for best practice.
As we claim to be the most reliable and credible source in the Taobao scene, we feel that it's our duty to update our readers on the latest developments and our research.
The 2 main issues we discuss in this post are the effects on the stock shortages sellers and buyers experience and the medical risks of receiving a parcel from China.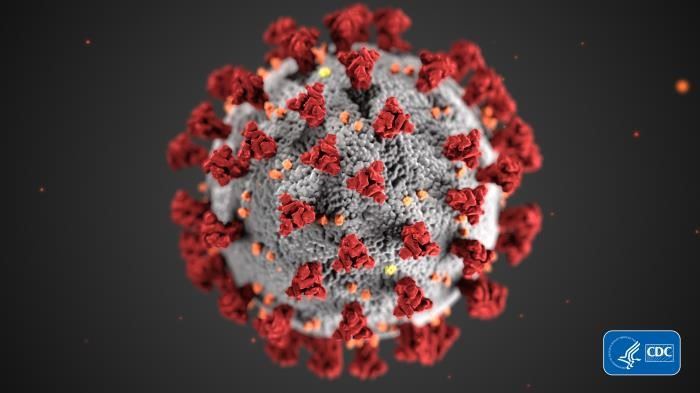 The Current Situation in China regarding Stock Numbers
Due to pressure from the government, Chinese people are now starting to go back to work. The Chinese government reported only 11 new cases of COVID-19 yesterday (we will not get into whether this is justified or factually correct). Regardless, the outcome is a return to production and soon regular stock numbers.
For the past few weeks, this wasn't the case. We got tons of support requests on our discord server, regarding sellers not sending items. Usually, this turned out to be because the seller was in lockdown or the factory halted production due to fear of the virus.
Right before the major outbreak, the People's Republic of China celebrated the new year, which had factories close and sellers take a break. This of course, also hurt the availability of items and stock counts.
The results of the production shortages can be felt now, as sellers ran on selling existing stock until they ran out and not getting any restocks from the factory. This should be solved in the next couple of days with workers returning to the factories.
Of course each and every life is more valuable than our items and we told buyers and sellers to stay safe and not to worry about a few days with Coronavirus being a much bigger issue than our items.
TLDR; There was a drop in production numbers due to the virus which now trickled down to the sellers' stock. You might experience delays. This should recover with factories and workers recently going back to work.
Medical risks from receiving Packages from China
We already gave a few updates on our subreddit about this: Without a host, the virus has a hard time surviving and is will die within a short. But there is another danger: People handling your items can reinfect it.
Is it safe to receive a parcel from a Chinese shopping agent?
Yes. Shipping from China is arguably less risky than receiving a letter from a person inside your country. The risk is not that it comes from China. The long shipping times are actually beneficial here.
Is it possible that the shipping service staff contaminates the parcel?
Yes, this is actually the biggest risk factor. It is possible to contaminate a surface like cardboard. But without a host COVID-19 will not survive very long.
How long does COVID-19 survive on a surface, like a parcel?
Research shows it survives up to 24 hours under lab conditions. The death of the virus will be accelerated under real-life conditions, with changing air pressure and quality and temperatures.
Does this apply only to Parcels from China or also other mail?
No, this applies to everything you receive via mail.
Could COVID-19 be on items inside of my parcel?
This is basically impossible because the virus cannot survive that long without a living host. None of the shipping services are quick enough.
What can I do to protect myself?
Spray and wipe-down the parcel with disinfectant. Wash your hands before and after.
Does it help if I don't touch and open my haul for some time after I get it?
Yes, this would help as an additional measure. If you have enough patience, let it sit for 24 hours. Due to airborne transmission not fully being excluded at this point, store it in an isolated space.
Should I personally receive my parcel from the Courier?
Meeting your courier isn't any different than meeting other people. Some shipping services offer (or only allow) dropping of your parcel and only ringing the doorbell without any person-to-person contact. Since you cannot usually leave any shipping remarks for international shipping you should find a way to talk to your courier when they knock at your door and tell them to just drop it off.
I'm totally paranoid. What's the best practice scenario for the best safety?
Have your courier drop of the parcel at your door. Take it in and wash your hands. Put it in an isolated room (for instance your garage or wardrobe) and spray it down with disinfectant. Wash your hands. Let it sit for a day or longer. Wash your hands the next day and open your parcel. Take out your items with disposable gloves or wash your hands in order to not contaminate the inside of the parcel with anything that touched the outside. Put the content of the package away and dispose of the box and other trash. Wash your hands again. Put the inside content in isolation and let it sit for a day.
TLDR; The main issue is not the item contents or that it is from China, it's the courier and processing touching and contaminating it. Disinfect your parcel or let it sit for 24 hours. And always wash your hands with soap.
Sources
Disclaimer
This guide is only related to shopping from China and deliberately leaves out any general information about personal contact and so on. Everything stated in this guide is my personal opinion and recollection of my personal memory. Please do not understand this as advising you, we do not give medical advice or report news. Of course, we can also not predict the future.