Cssbuy developed a publicly available shipping fee calculator, together with the help of RepArchive.com. It's easy to use and adjustable to your needs.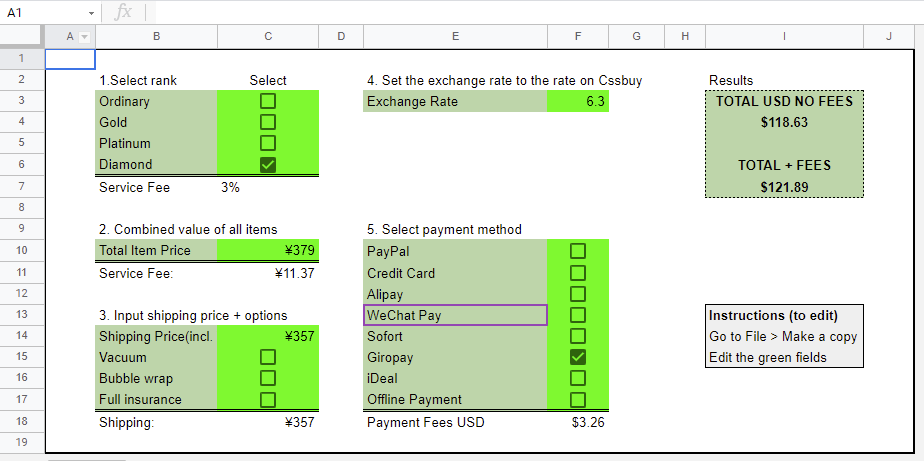 The cssbuy total cost calculator
The calculator is a google sheets document. That means it's usable on all devices and in a familiar environment.
PRO TIP:
The calculator will show you how exactly much money you save with diamond rank. If you want to get to diamond rank + $10 coupons right away, sign-up through the Cssbuy x RepArchive partnership program*.
How to use it
Open the calculator here.
First you need to make a personal copy
"File" > "Make a copy"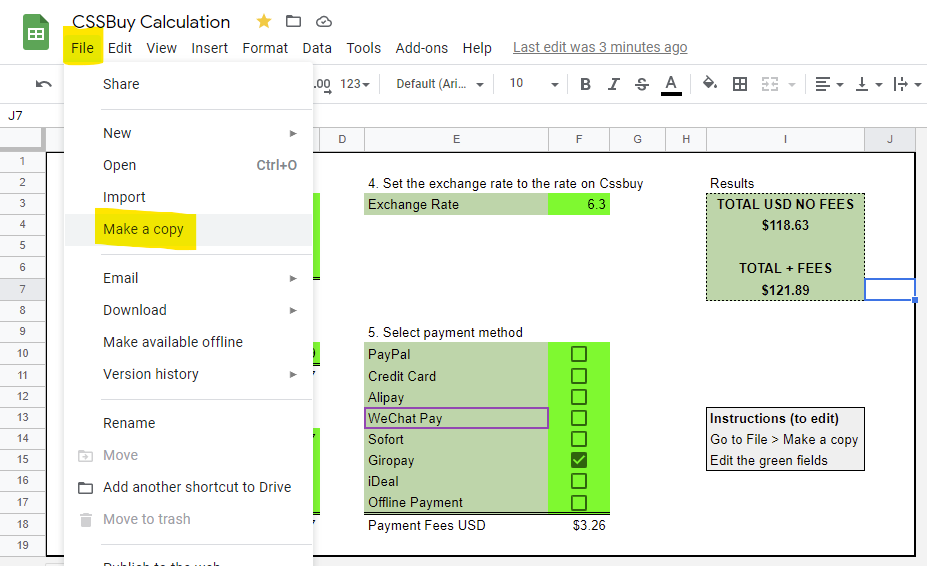 After you have your own local copy you're able to edit the lime green fields. Make sure to not tick more than 1 box, except for 3 where you can choose as many options as you want.
Your total results will show on the right hand side, with and without fees.
We have a full Cssbuy ordering guide here: https://reparchive.com/blog/how-to-order-from-cssbuy/