CnFashionbuy (CNFB or CNF) or CnFashionpub (CNFP) are the link between trusted sellers and your agent because those sellers might not sell on Taobao. Since they aren't a public marketplace the sellers have to fulfill strict criteria. You don't have to sign up on CNFB, it is directly integrated in Superbuy. This takes away the hassle of talking to sellers. They mainly sell shoes, but recently expanded their clothing collection.
CnFashionbuy, CnFashionpub, what's the difference?
CNFB and CNFP are both "official" and function identically but feature different brands. Since CNFB was around first and CNFP is a temporary solution, both are fully integrated into RA, but refered to as CNFB for simplicity.
There's also cnluxurypub.com, for luxury leather goods, mainly from darcy.
Advanced Search on RepArchive

All CNFB items can be found here: https://reparchive.com/vendor/cnfashionbuy/
You can also search for item codes such as CNFB CP9652 on RepArchive to find Bred Yeezys.
You can also limit your search to certain seller by adding the name to the search queue.
Search for a size
RepArchive rolled out a new feature in 2018 to allow advanced search of CnFashionbuy Items. For instance, this feature solves the problem everyone had with CNFB that search results weren't available in their size. RepArchive solves this problem and saves you precious time.
You can now limit search results to shoes that fit you by searching for CNFB size 44 replace 44 with your European size (use a converter if you don't know your EU size).
Using RepArchive Search Results for CnFashionbuy items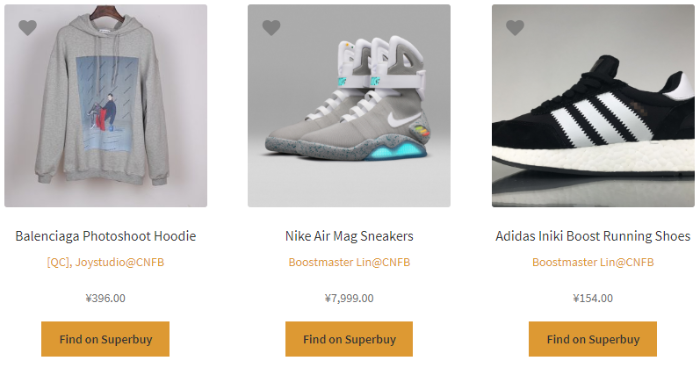 The search results show you the price of CnFashionbuy items. They also show the Seller@CNFB for easy identification. Clicking on Find on CNFB will not lead you to Wegobuy directly but to CNFB where you can buy the items.
Using CNFB for CNFB items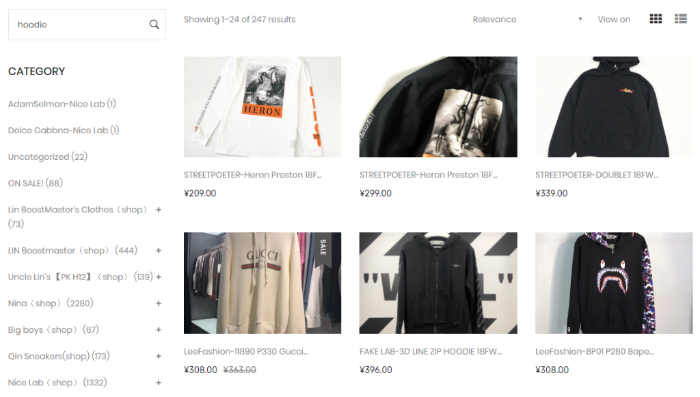 <table class=""><tbody><tr><td>CNFB also has a search function. It takes some getting used to because they do not have the real names and CNFB and CNFP cannot be both searched at the same time</td></tr></tbody></table>
Pictures

At the bottom of every page you can usually find a link to a Yupoo album (we explained Yupoo in RepGuide #9). Use this to decide whether the item is right for you.
Choose a size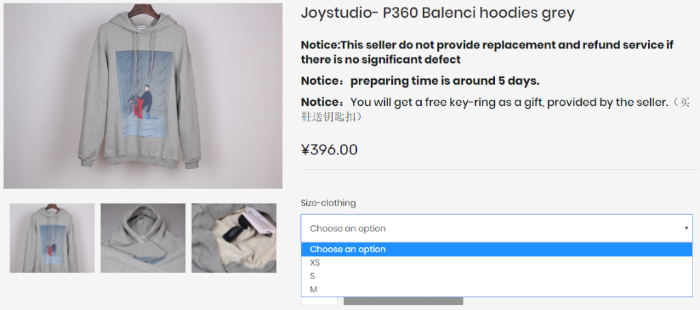 Before ordering you have to choose a size. There is usually a size chart in the description. Then you can click add to cart.
Placing your order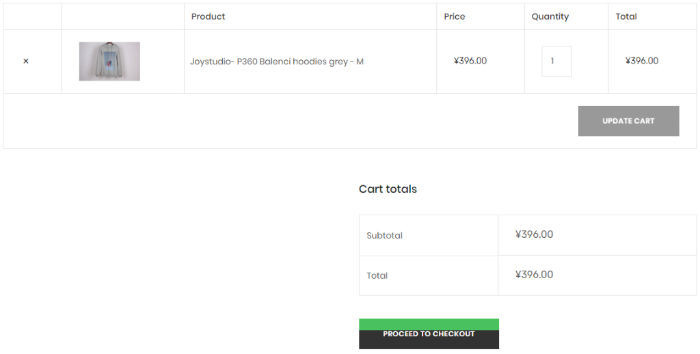 Go to your cart and proceed to check out. On the next page you'll have to select your agent. CnFashionbuy will then redirect you to your agent where you'll find your item waiting in your cart. Then you can proceed as we showed you in the very first RepGuide.
<table class=""><tbody><tr><td>Happy to help.<br><a rel="noreferrer noopener" href="https://reparchive.com/discord" target="_blank">Visit our Discord</a>&nbsp;to get help from the whole community.</td></tr></tbody></table> <table class=""><tbody><tr><td><strong><em>Disclaimer:</em></strong><em>&nbsp;</em><a rel="noreferrer noopener" href="https://ch-webdev.com/tos/" target="_blank"><em>Terms of conditions of CHWD</em></a><em>&nbsp;apply.&nbsp;Nothing contained in this guide/email or on our network shall be interpreted as advising you. Act responsible and obey the law.</em></td></tr></tbody></table>