Transitbuy is a brand new shopping agent with a familiar look. Their unique selling point is their own shipping line that seems to beat everyone for price and quickness. Instead of telling you they are the greatest agent ever or how big of a discount you can get through us, we present facts and do a few honest comparisons.
Important PSA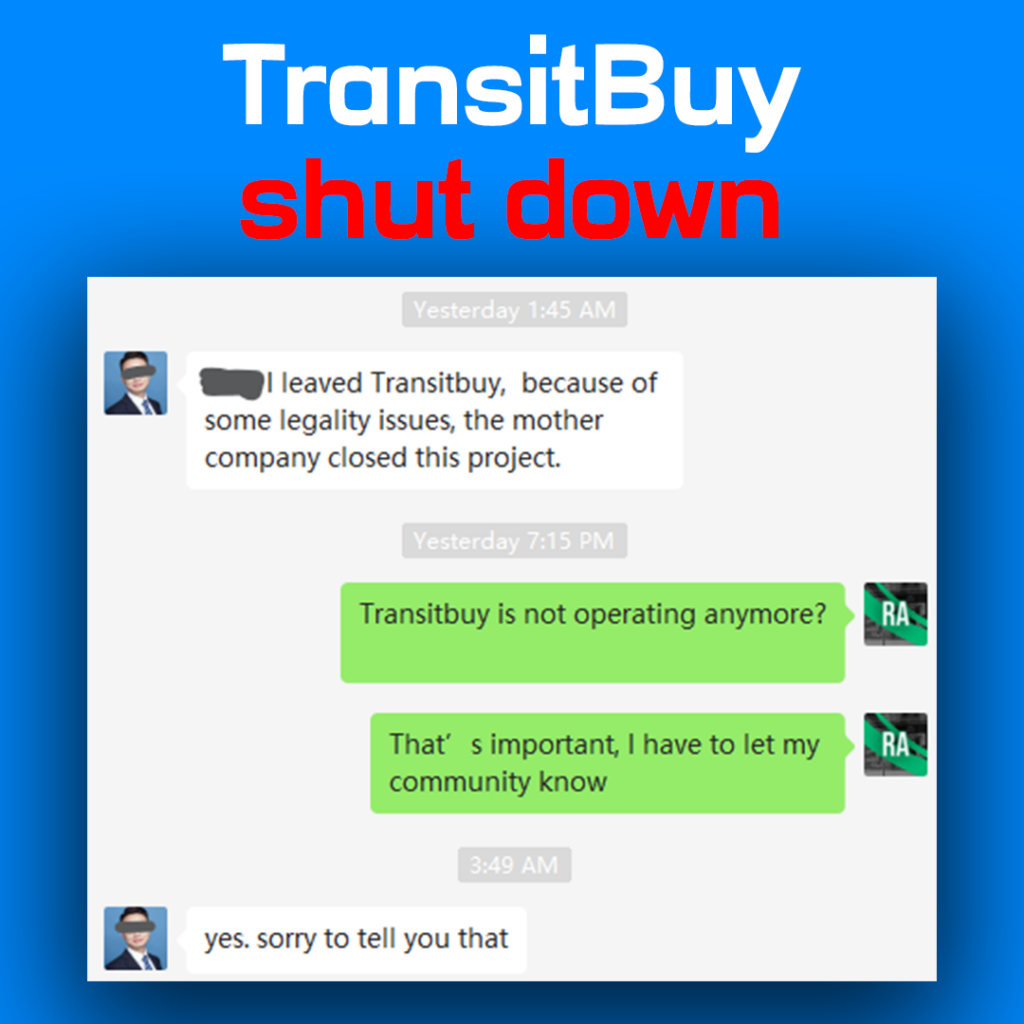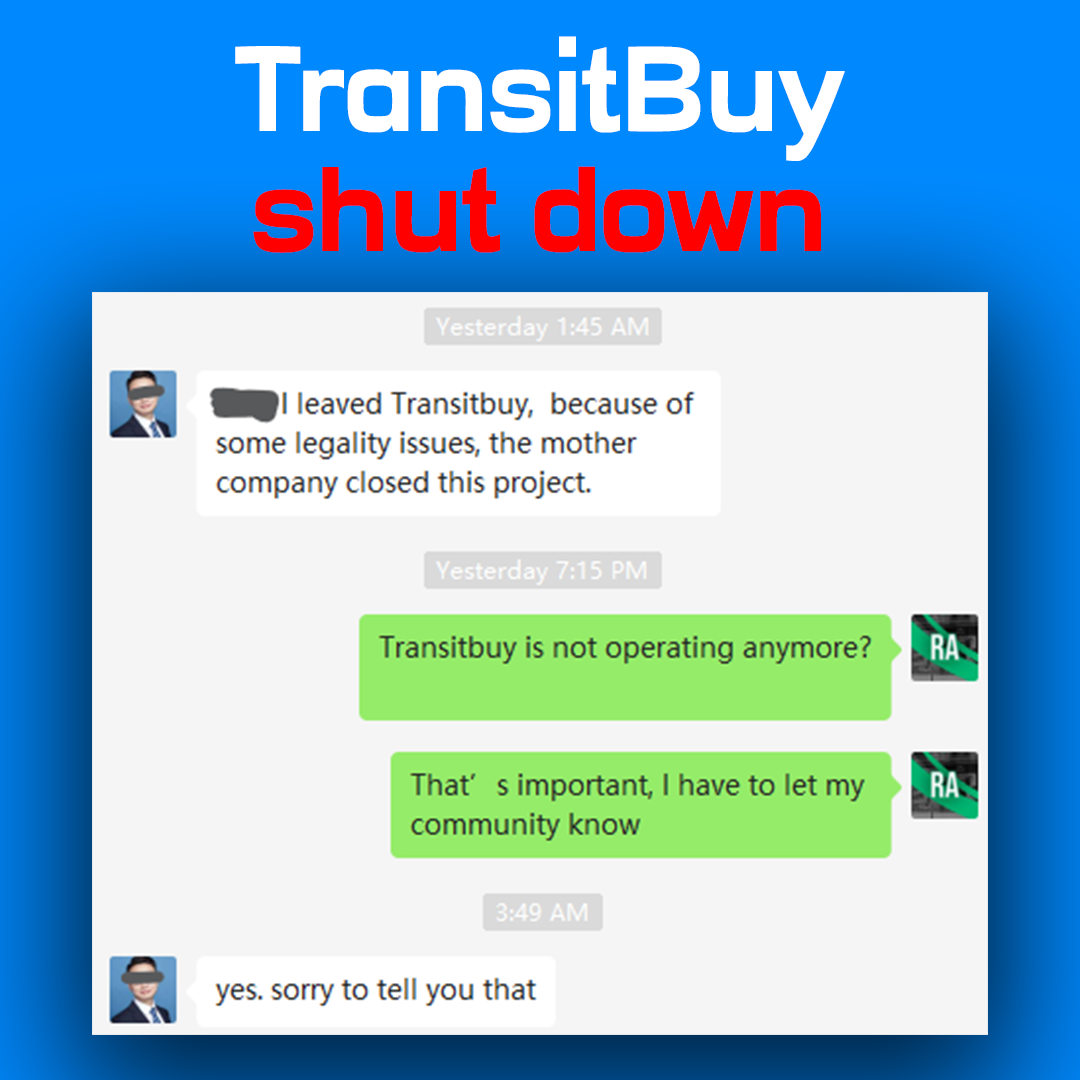 TransitBuy shut down it's operation, effective immediately. Do not order from them. If you did already, please open a case with PayPal or your payment provider to get your money back.
RepArchive will get to work immediately, to remove all links to TransitBuy in order to not mislead anyone into spending their money. Thank you for your loyalty.
We will keep the old post below as an archive
Archive
TransitBuy confirmed they will enter the market with a low pricing strategy. That means they will be cheap to make customers switch and try out their service. However, prices will likely increase in the future.
Sign-Up on TransitBuy


Table of Contents
Price Comparison
Preface
Let's face it, most of us decide what agent to use by the price.
My recent conversation with CityGoBuy customers confirmed what discord members from developing countries told me before: The difference between countries is huge. On reddit the majority of users are from USA, Germany, Canada, UK and France. So what appears to be the community consensus for the best and cheapest agents is really just for these countries.
With that being set, I can only compare so many countries here, and of course when I have to choose I look where most of my readers come from. But you should make sure you know what agent is cheapest, if you come from another country. To do that, use RepArchive Shipping Calculator & Comparison.
First impressions
It seems like Transitbuy isn't the greatest for brand name shipping lines. I would even say they are on the more expensive site.
Where Transitbuy shines is their own special line. They told me it's so cheap because they were an a shipping line themselves, before they became a freight forwarder. The special lines is described as:
1. Economical route, commercial customs clearance, high cost-effective, and import taxes are paid by the recipient.

Transitbuy Special Line
"Import taxes are paid by the recipient" sounds scarier than it is. That's how all shipping lines are, no matter what agent. The only exception is IOSS to Europe, where the agent charges you extra to pay the taxes for you. A IOSS/VAT pre-payment service has also been confirmed to be available from TransitBuy.
Price Comparisons
We provide the simplest and best tool to compare agents: RepArchive Shipping Calculator & Comparison. So you can easily use the tool to do the comparison yourself for your country.
For weight we put 30cm x 30cm x 30cm and 4000g. Experience shows that's a good average.
USA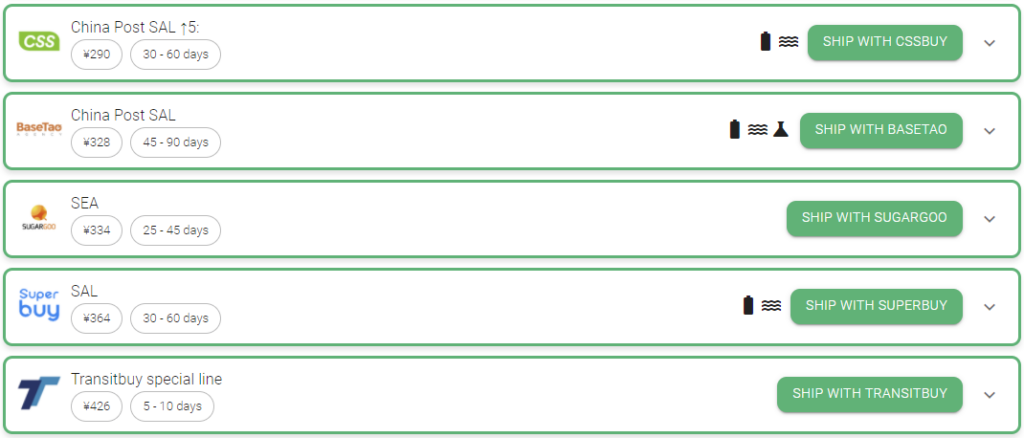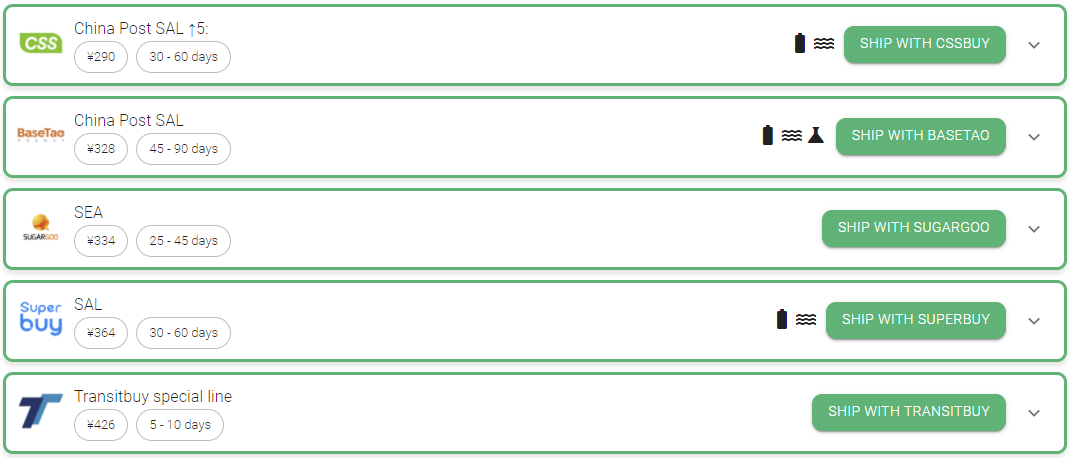 Transitbuy isn't the cheapest option to America, but far quicker than the alternatives. To a point where it really matters, because no one wants to wait months.
Other options that deliver in under 2 weeks will cost you at least 20% more. Honestly, I would give TransitBuy a chance under these conditions.
Canada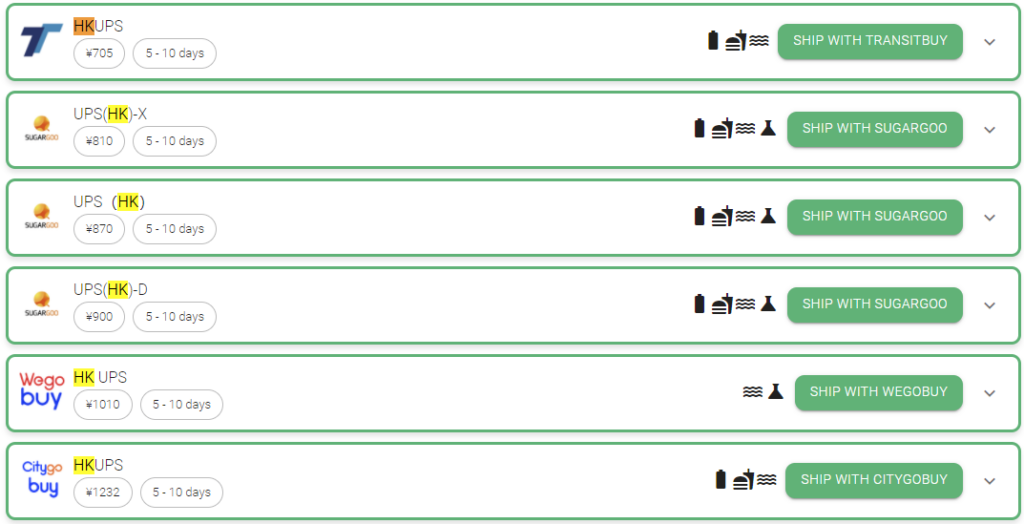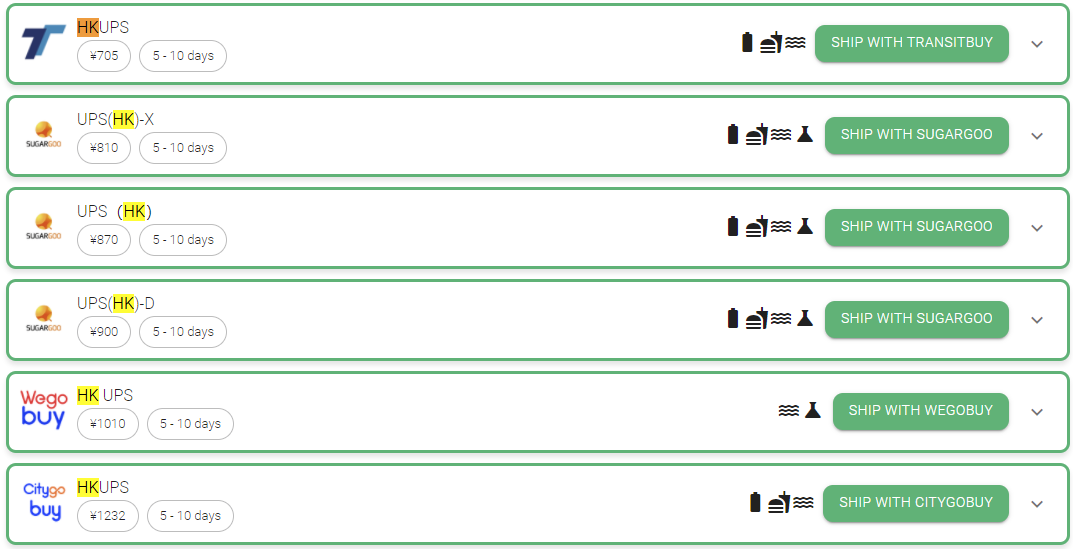 Transitbuy wouldn't appear on a screenshot of the cheapest shipping lines to Canada, because their special line is not available and they don't have a low-budget line to this country.
However, their HK UPS offer is the best out of all agents.
Germany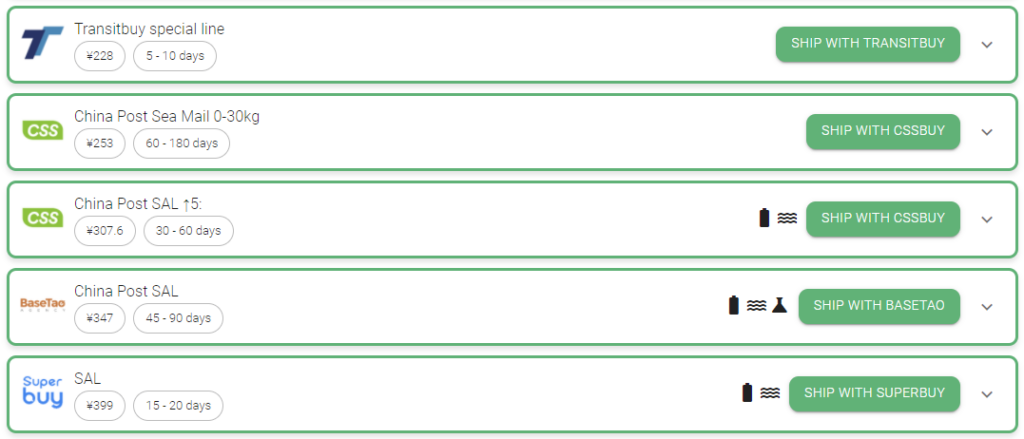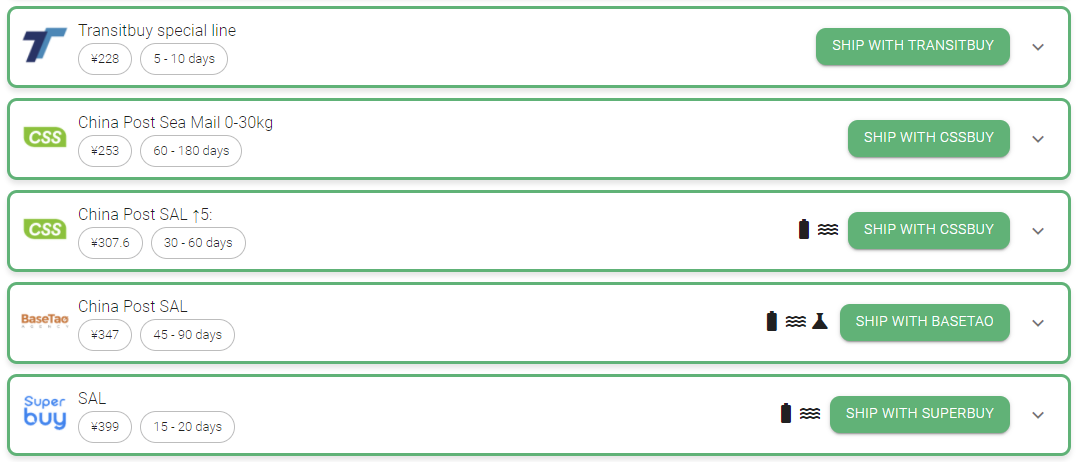 Transitbuy's special line is the cheapest agent / shipping line to Germany and significantly faster than all the other budget lines. Customs dependability remains to be tested, but this seems like the best decision, economically speaking.
United Kingdom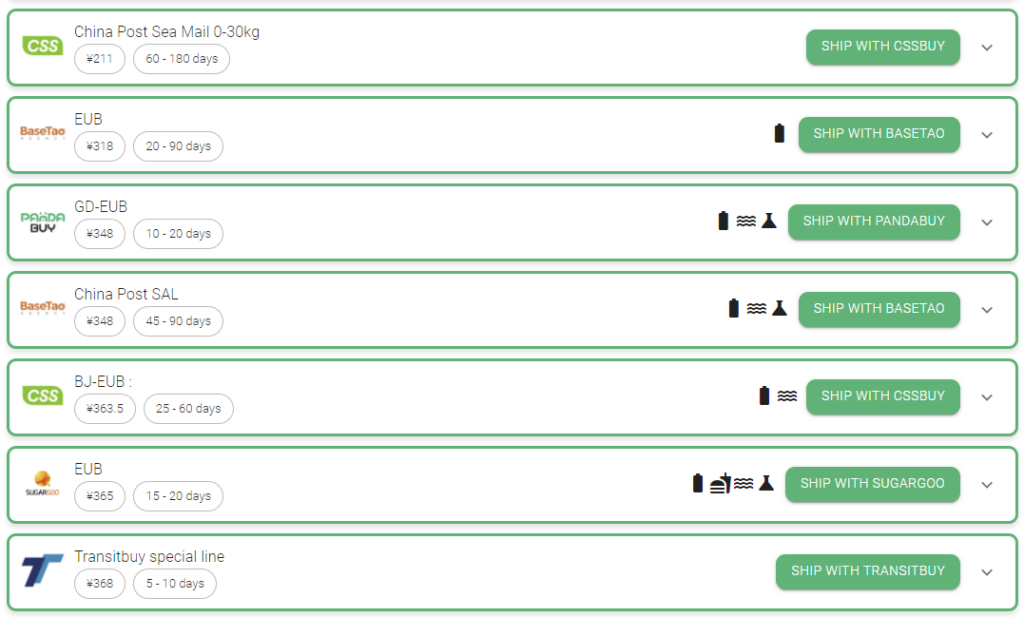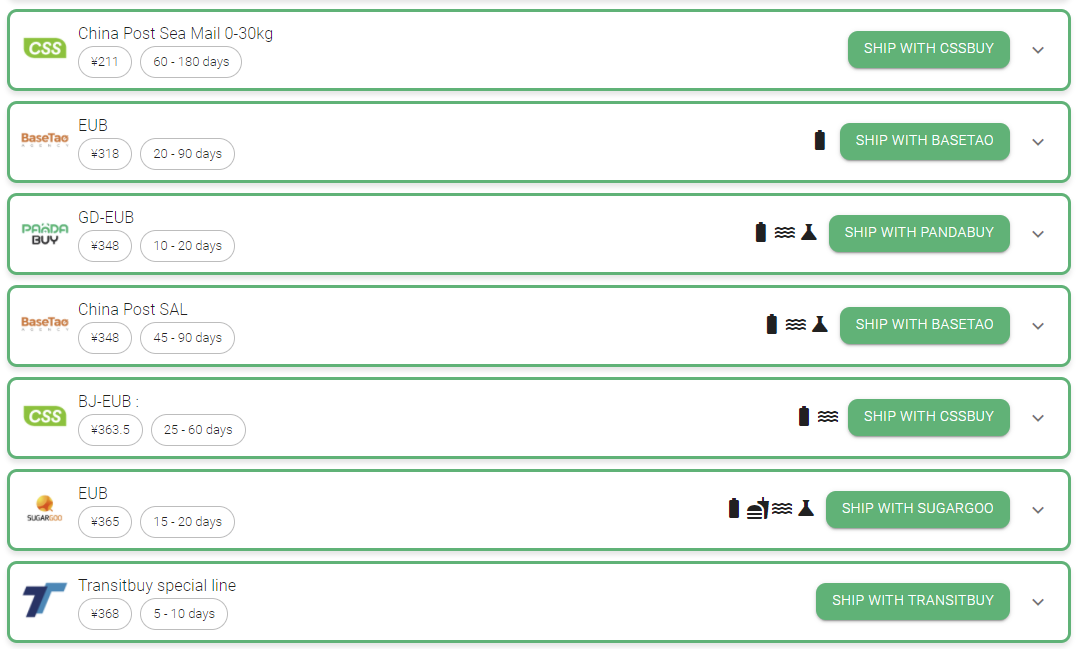 Once again, Transitbuy is significantly quicker than other lines in the same price range. It might be 7th place, but it's only marginally more expensive than number 5 and 6. And China Post won't be an option for most customers with their extremely long shipping times. So realistically, it's between EUB options and TransitBuy if you want cheap shipping to the UK.
To the UK, TransitBuy isn't as clearly the best option as it is to other countries. But the special line is still priced competitively and should get you your items a lot quicker.
France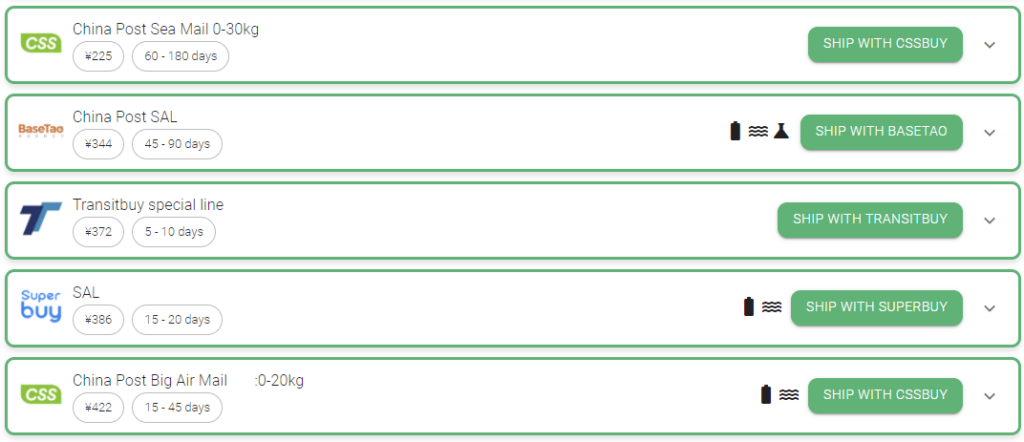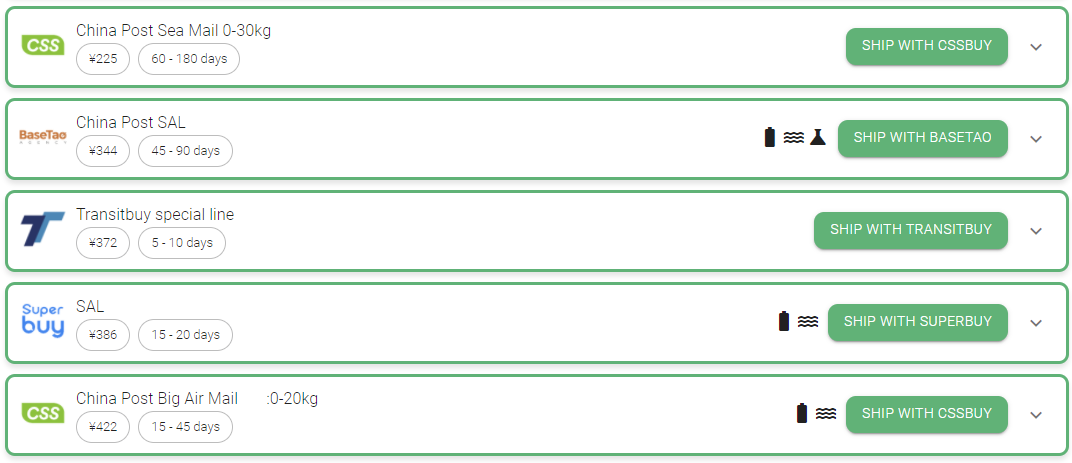 TransitBuy wins to France. It's by far the quickest in the top 5. You definitely get the most for your money here. Other lines that deliver this quickly charge 30% to 300% more.
Is Transitbuy Legit?
We cannot confirm that yet, especially that they're legit in every way.
But RepArchive was here for the launch of Wegobuy, Sugargoo and CityGoBuy, and they all started in a similar fashion (except WGB which was backed by Superbuy).
If they are not legit you can always do a Paypal chargeback.
I will update this section one we heard from more people.
Verdict
The Rep.Ninja and I both couldn't believe that the Transitbuy Special Line is a real thing. It excels both in delivery time and price. You should use it before they increase their prices.
Of course shipping isn't everything, and it remains to be tested how good their other agent activities, like ordering, qc photos, value-added services and item handling are. And how much you have to overpay. But what we can say right now is that shipping wise they definitely have a very compelling offer with the special line.


Disclaimer:
By using our link (https://reparchive.com/l/transitbuy) you get $100 and I get a commission when you ship items. That means TransitBuy is paying me for this post. But, I also have deals with all other major agents, so there's no reason for me to favor TransitBuy over the competition.
This post is based on a fair comparison of public data that you can easily verify yourself.