RepArchive frequently gets new and exclusive coupon codes from Wegobuy. These are not just your regular sign-up bonus, they can be used on your existing account. Get new codes, learn how to redeem new coupons and apply them.
Learn the limits and how to use them in this guide.
Current Coupon Code
Currently there are no generally available coupon codes.
Wegobuy rarely gives out coupon codes for everyone to use, their preferred way to reward you is to use the sign-up bonus with $45 in coupons.

Wegobuy also has temporary events that we will post here when they happen.
More Coupon Codes
Check out r/WegobuyOfficial for a 50 yuan coupon every week, no fixed time
¥50 no threshold coupon if post a review video on reddit or youtube and tag u/Wegobuy-Official
¥30 no threshold coupon with code WGB08NICE
¥30 no threshold coupon with code WGB09DPP
¥30 no threshold coupon with code WGB0920Hansolo
¥30 no threshold coupon with code WGB0952Logan
¥30 no threshold coupon for sharing guide and tag u/Wegobuy-Official, can get one/week
¥10 no threshold coupon with code 52WGBRDT (usually reserved for joining community r/WegobuyOfficial)
¥10 no threshold coupon with code 2020WGBYTB (usually reserved for subscribing to the wegobuy youtube channel)
Keep in mind that redeeming these coupons starts their expiry countdown. Some of them expire at a set date though.
Our recommended strategy is to use one at a time from higest to lowest. If one doesn't work, use the next one.
General Knowledge
Discount Codes are generally for shipping exclusively. That means they cannot be used on the item purchase, only the shipping step. If you don't know the different steps to take please read this.
Coupon codes always have an expiry date and in most cases a minimum spending it's linked to.
Redeeming a Coupon

You can redeem coupons here: https://www.wegobuy.com/en/page/account/coupons
It's as simple as pasting the code.
Using a Coupon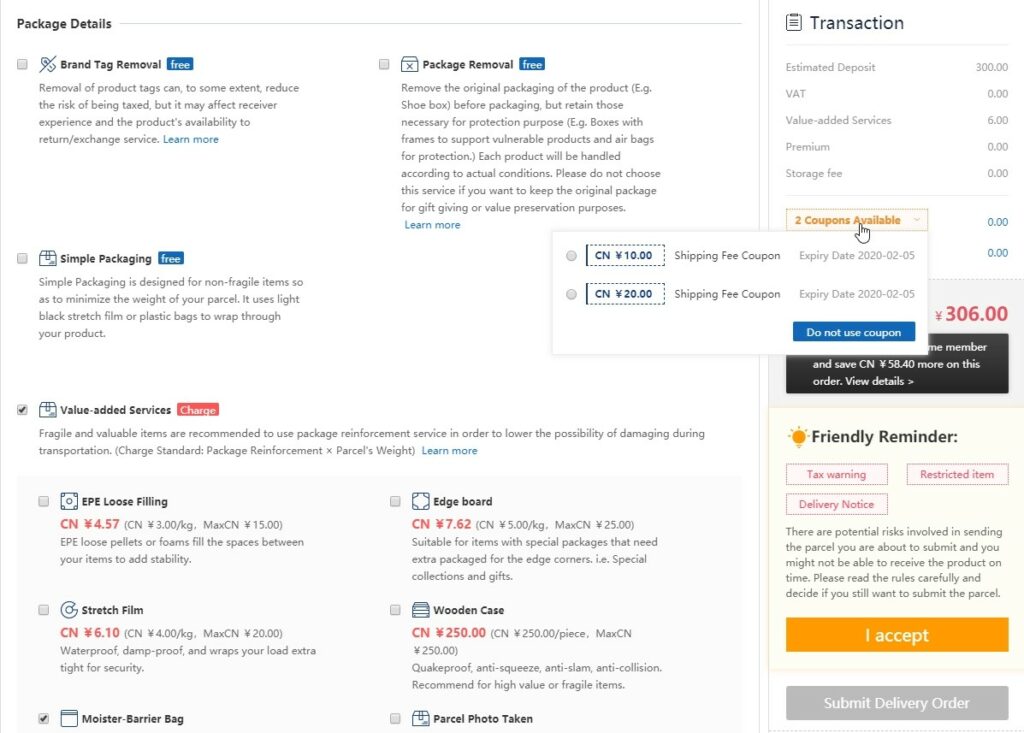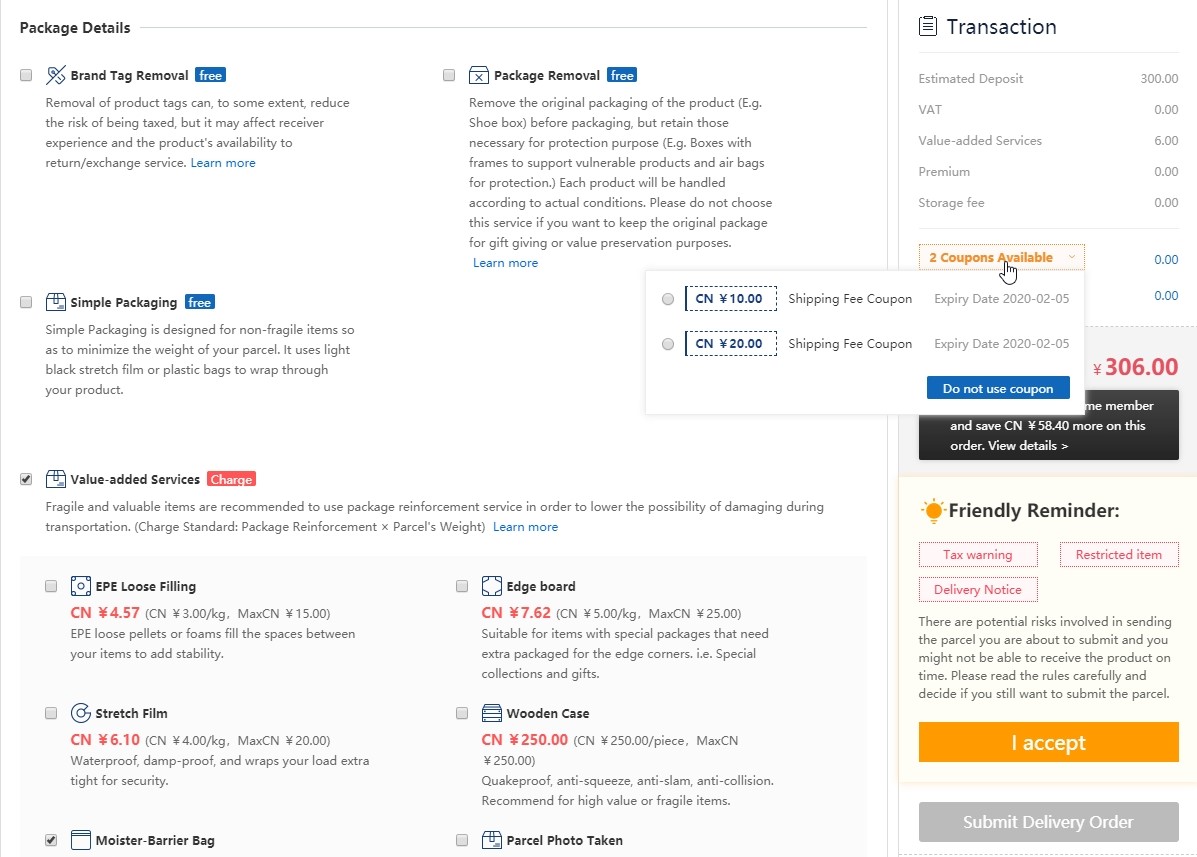 Coupons have to be redeemed on the international shipping page, after you've selected your shipping carrier.
There is a menu on the right hand side where you can select one of the coupons available to your account.
If your coupon does not show up here, it's because it has a minimum spending that you need to reach before you can redeem it.
Sign-Up Bonus
The sign-up bonus is delivered via coupon codes. You don't have to redeem them, they are in your account when it's created.
Consequently, the sign-up bonus can only be claimed when your account is new. So when you make a fresh account use this link to claim the sign-up bonus: https://reparchive.com/l/wegobuy/