Buying from a trusted Yupoo or WeChat seller is not as simple as buying from Taobao or Weidian, but it opens the door for higher quality items, bulk orders and bespoke fashion. After you're comfortable with agent orders and taobao/weidian shopping it is the logical next step to become a pro shopper.
Finding a seller
RepArchive has the biggest contact base for sellers. Either you get inspired on reddit and lookup the contact info here or you check out the store links directly.
We also divide the sellers into trusted sellers and regular sellers. This is based on our own experience, the experience of my highly trusted mod colleagues and the community experience as a whole, and not a title one can buy.
Order depending on the seller's platform
This is also something RepArchive helps you with. A quick glance at the purple button will tell you where you can buy from the seller, this could be something like Taobao Store, a Website or WeChat.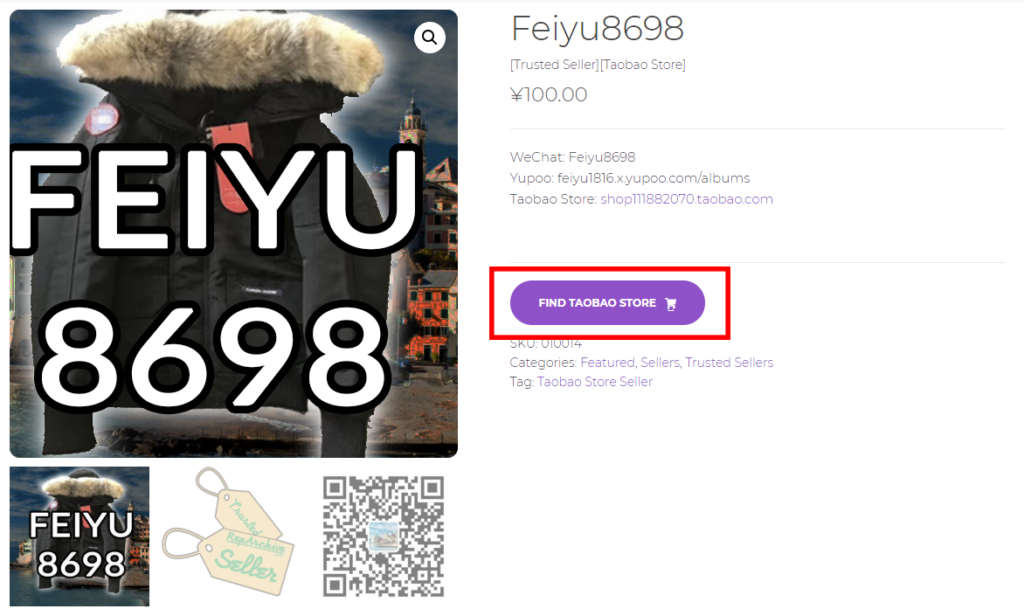 You also have to find out whether the seller supports agent shopping or direct shipping, and make up your mind what you prefer.
Agent shopping has the big advantage that you can be sure that you get your item, and that it's the right size and in excellent condition, you also get QC pics and many shipping services to choose from. If you choose direct shopping your hands are tied if the seller ships the wrong item, a bad item or no item at all.
Agent shopping is to be preferred, especially if the item fits in a haul. Only buy directly from trusted sellers.

RepArchive suggestion
This matrix will tell you how to buy from trusted sellers
| | Agent Shopping | Direct Shipping |
| --- | --- | --- |
| WeChat | Expert Shopping | Order thru WeChat |
| Yupoo | Expert Shopping | Order thru WeChat |
| Website | Expert Shopping | Website Order |
| Taobao | Agent auto-fill | n/a |
| Weidian | Agent auto-fill | n/a |
Buying from a trusted seller through an agent is the simplest method. Before that you should talk to the seller on WeChat to make sure all the items are available.
Every agent has a page to buy from WeChat or Yupoo sellers, this is commonly called Expert Shopping.
Links:
Click the agent icon to get to their trusted sellers page
The procedure to order from sellers is always the same:
There will be a field to paste a link to the seller (for yupoo)
an item name
a remark, where you should make sure to enter size, color and the seller's WeChat contact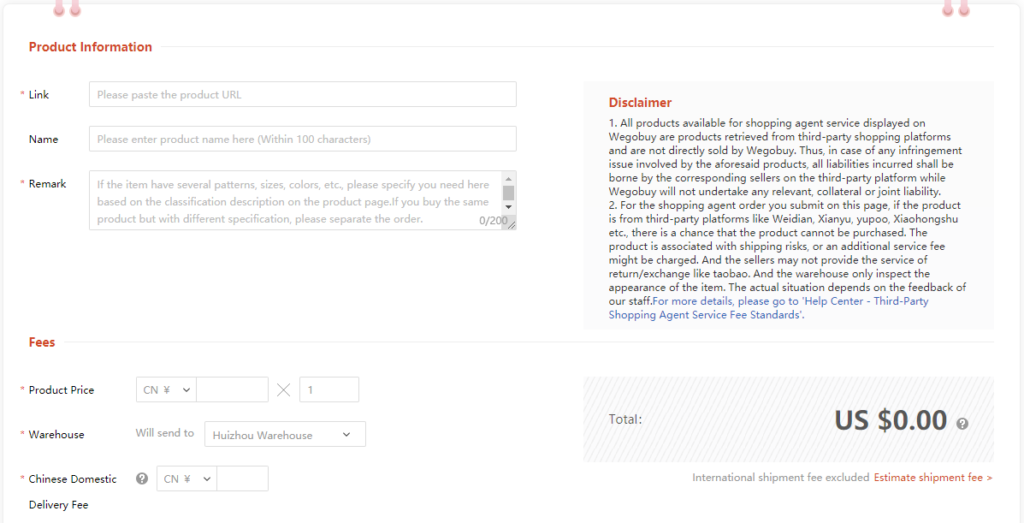 Direct Shipping from Trusted Sellers
If it's a website this should be an easy process, similar to buying from any western site.
If you want to buy directly from Yupoo or WeChat, you have to contact the seller on WeChat (in some cases they have WhatsApp too). You have to negotiate the price and tell the seller the shipping address. Make sure to request pictures.