The feature that everyone missed the most is back: Reverse Image Search. This feature let's you break out the reddit/community bubble, so you can find items that have never been found before. I expect a bunch of new finds in the next few days!
Contents
This post contains a little bit of why and how, and straightforward guides to use the RIS on desktop and in the Pandabuy app
Let me explain this: Without a question, the regular word search is as good as useless to us. Most of us don't speak Chinese, and what we're interested in isn't listed under brand names.
Alternatives were Reddit, where you could only find a tiny fraction of items, those whose buyers felt like posting them. The RepArchive Live Feed and Top List give a much broader scope of items, that extended beyond the reaches of Rep-Reddit and presents it in an un-opinionated view.
However, both of these item sources, required someone to have found the item in the first place. So neither of these methods allowed us to conquer new territories, so to speak. With the reverse image search, the world is open.
How to use the Pandabuy Reverse Image Search
Like almost all of Pandabuy's data features, you have to be logged into your Pandabuy account. This goes for desktop and mobile.
You can login/make an account/support us by signing up through our link: Pandabuy Sign-Up/Login
Login is required to prevent abuse. Which is why your account needs to be verified as well. Reverse image search takes a lot of processing power. After that, it's super simple simple.
You don't need VIP levels or to actually be a paying Pandabuy customer. You can just sign up to use the service, even if you end up using another agent. If you're gonna do that, please consider using our link (button below). Anyways, you should seriously consider making the switch to Pandabuy.
Desktop Tutorial
After you've logged in, go back to the homepage. There you will find the icon that's circled in the screenshot below.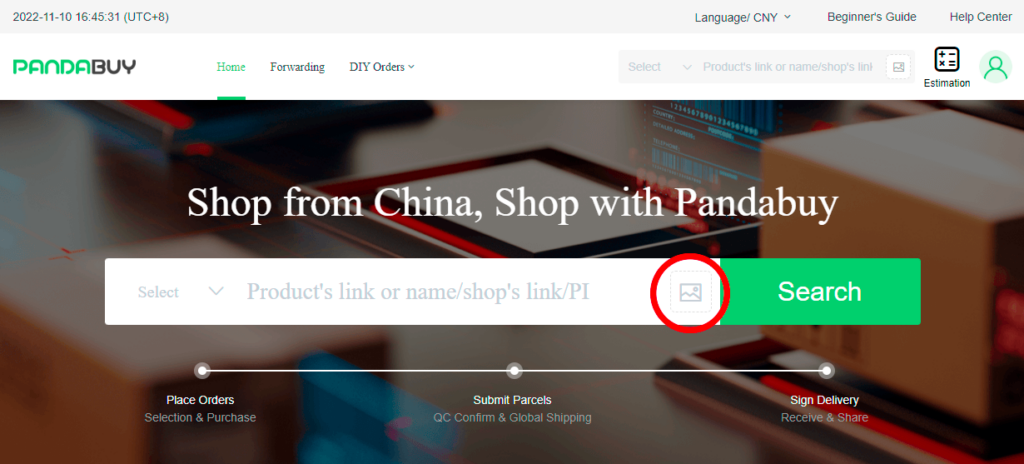 Click this button an you will be prompted to upload an image through your operating system's file browser.
After uploading the image, you will be redirected to the results page. That's it!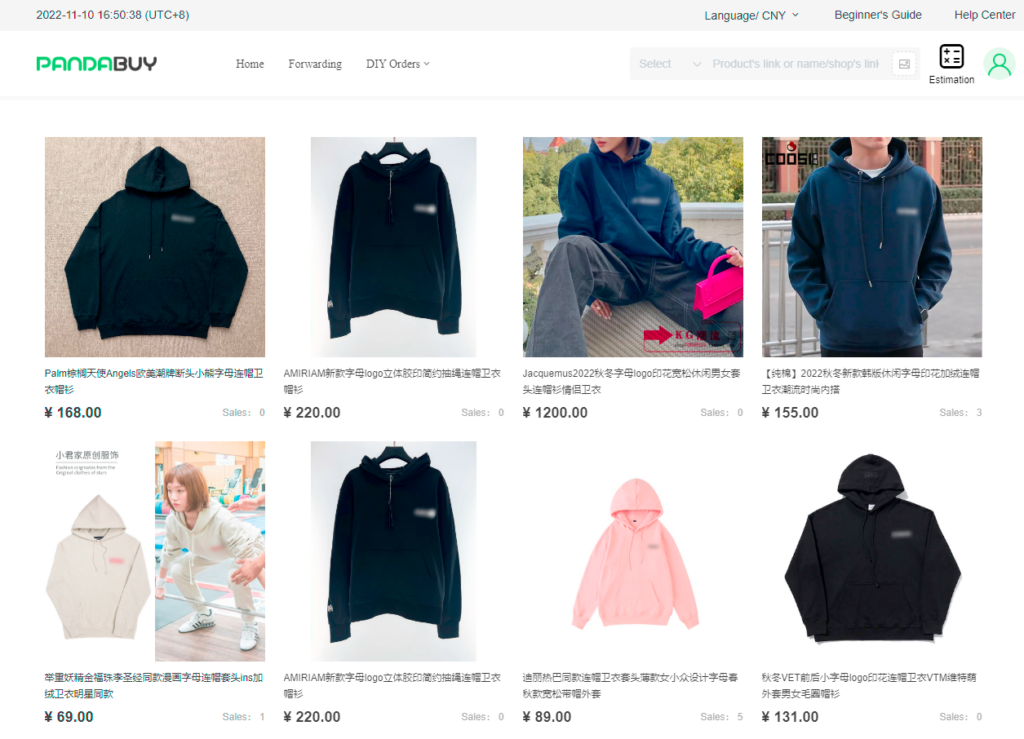 The images won't be blurred, that's something we had to do :(
You can even see the amount of sales!
Mobile App Tutorial
When we're talking about mobile, we're talking about using the official Pandabuy app, available on iOS and Android.
On mobile it works exactly the same. First you have to go to your home screen. Make sure you have an account and are logged in. (Pandabuy Sign-Up/Login)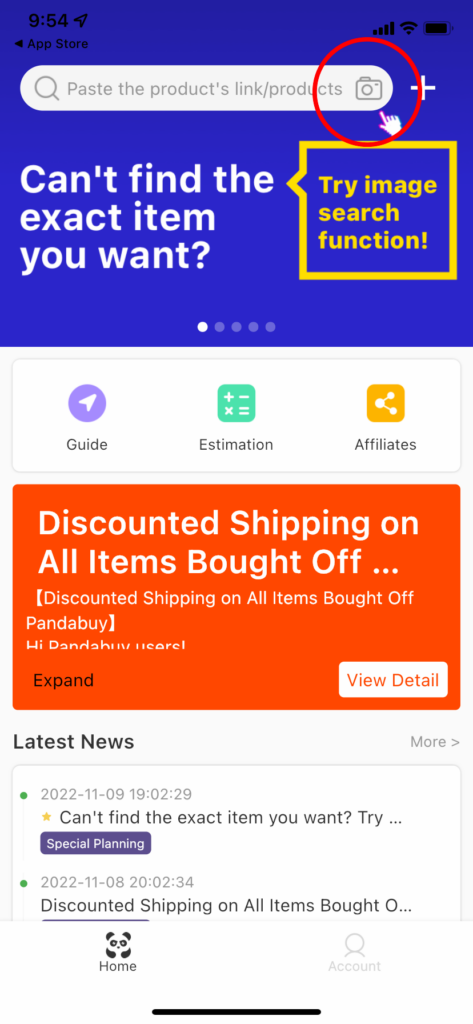 Quick note: Some phone operating systems allow you to control what images you give access to. I recommend being as strict as possible, your data goes to China after all.

RepArchive.com
After the upload you get redirected to the results. Easy!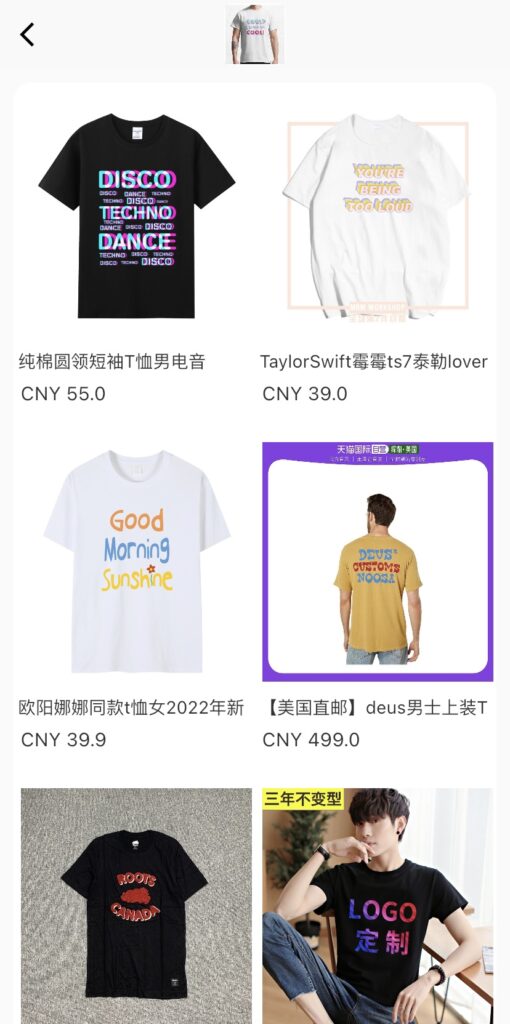 Technical analysis / limitations
It seems like Pandabuy found a way to use the original Taobao reverse image search API. That means, that you will only find Taobao items, no items from Weidian, 1688 etc. The good part is, that it's a mature feature developed by one of the biggest tech companies in the world and not some experimental feature.
You're also limited to uploading .jpg/.jpeg/.png. Reddit preview images for instance are .webp, but when you click to open them full screen it will load the .jpg variant. This might be important to know for those who like to help with W2C requests.
Closing thoughts
Believe it or not, Pandabuy beat us to the punch, RepArchive has also been trying to figure out how to bring back reverse image search. Our approach is different and might still be worthwhile to give you alternative results. We applaud Pandabuy's success, we're partners after all and use Pandabuys data too.
Pandabuy was the technological leader among the agents by a long shot, even before this, and they just widened the gap by another mile. We're happy to have decided to list them as a recommended agent.