The historical data collected by RepArchive TOP, the one and only best sellers list for Taobao, Weidian and 1688, is now publically available for the last 2 years.
Link: https://reparchive.com/feed/top/archive
RepArchive TOP, our best sellers list, has been a cornerstone of RepArchive for a long time. In order to construct a best sellers list, we have been collecting data for more than two years.
Now, this data is made public for the first time. Not as data dumps, but in the same organized form you know and love from RepArchive TOP and RepArchive LIVE. This gives you clean visibility.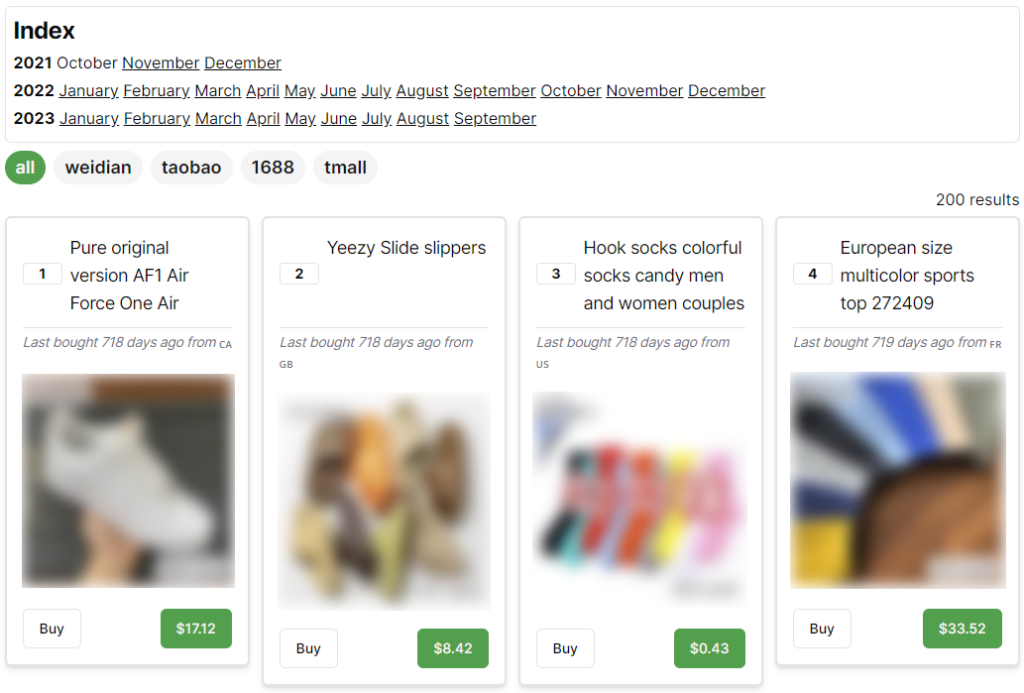 What has been made available?
The best sellers archives are segmented into months, starting from October 2021.
For each month you can see the 200 best selling items of the period.
There's a separate archive for all marketplaces, Taobao, Weidian, 1688 and Tmall.
The marketplace top 200 aren't just filtered from the general top 200, they are a separately compiled list for just that agent. That means you get 200 items in 5 categories, no matter what.
More things to note
With each new month, the passing month will be added to the archive. That's why the latest archive is September 2023 as of now.
You can setup your preferred agent on the agents page, then, when you click a link to buy, you will be redirected to that agents products page.
The link above might be a little slow, because it will always take you to the latest archive, so it has to check for that first. On the other hand, the archives should load really quickly, unlike RA TOP and LIVE, they are precompiled, so it takes less computation.
Very importantly: You shouldn't compare one month with another. That's because the sample size of items differs. For example, we recently added Cssbuy as a source. With them, we get more shopping data. This naturally equals more purchases, so it will look like sales have been going up, when that's not necessarily the case. I also have to admit that we have had outages in the past, which caused holes in our data. This has the opposite effect, but the problem is the same. With that being said, within a month the data should always be sufficient to accurately tell which item has been the best selling.
Right now we are getting lots of data, and the service has been running really stable, so in the future we can provide a month over month analysis.