You tried to log in to your wegobuy/superbuy account via VPN and it turns out a verification code via email is required. You think to yourself "ok, no problem, I have access to my email account". But then you don't find your verification code there.
The most common mistake

You have to make sure you actually click "click to obtain free verification code". Wegobuy or Superbuy don't start the process automatically. This is unusual compared to other websites that require verification. So click the button with the red outline and you should get your code within a few seconds. You can try again after waiting 60 seconds. Then you can enter the code and click submit.
If you do not get the code even after following these steps click "online customer service" at the bottom of the page.
Where to find your verification code in the wegobuy email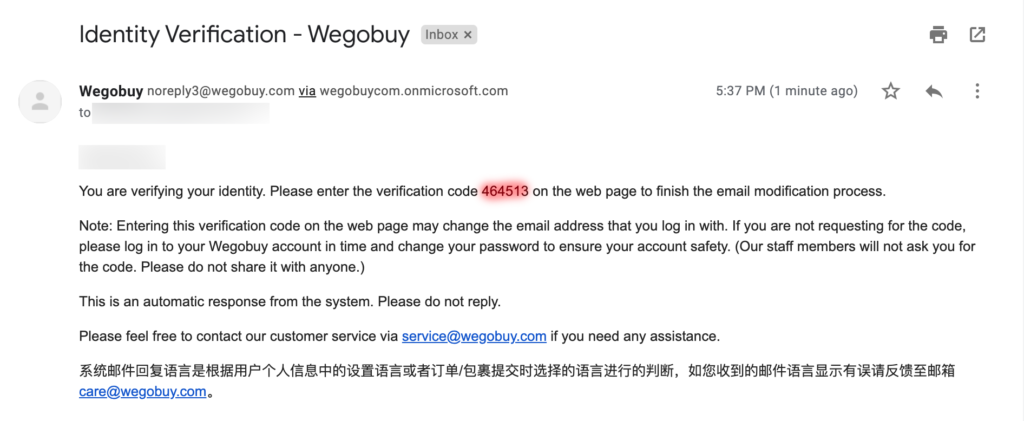 Actually finding the code in the email can also be tricky because it doesn't stand out in the text. But in the screenshot above we highlighted it so you know where to look.
Using Wegobuy/Superbuy with a VPN
Do not let this discourage you to use a VPN or new computer to visit Wegobuy. You might have to do this extra step but it's for your own security and a probably worth it when compared to the reason you use a VPN.